Plant care tips for houseplants in Spring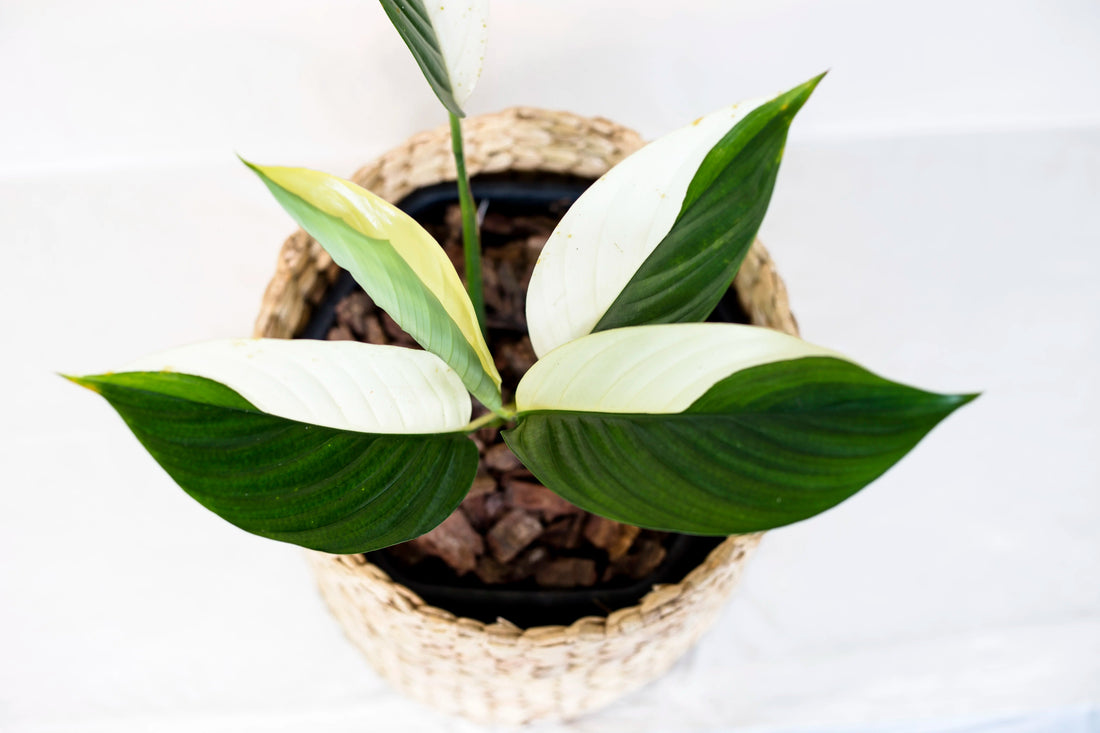 Spring is a time of renewal and rejuvenation, and this applies not only to nature outside but also to the plants we keep indoors. As the weather warms up, houseplants can benefit from some extra care and attention to help them thrive during the growing season. Here are some plant care tips for houseplants in spring that will help ensure your plants are healthy and vibrant.
Repotting, Spring is a great time to repot houseplants that have outgrown their containers or need fresh soil. When repotting, choose a container that is slightly larger than the current one, as this will allow room for growth. Use a high-quality potting mix that is appropriate for your plant's needs. You can add some perlite or vermiculite to the mix to improve drainage, which will prevent waterlogging.
Before repotting, gently remove the plant from its current container and examine the roots. If the roots are tightly packed and circling the bottom of the container, it's time for a bigger pot. Prune any damaged or dead roots before repotting to encourage healthy growth.
Watering, As the weather warms up, houseplants will require more water. However, be careful not to overwater them, as this can lead to root rot. Overwatering is one of the most common causes of houseplant problems. To avoid this, water the plants when the top inch of soil feels dry to the touch. You can use your finger to check the soil moisture level, or use a moisture meter to get a more accurate reading.
When watering, pour water onto the soil around the base of the plant, and make sure the container has drainage holes. Allow any excess water to drain away, as standing water can cause root rot. If your plant has a saucer underneath the pot, empty any excess water from the saucer after watering.
Fertilizing, Spring is a good time to fertilize houseplants with a balanced, all-purpose fertilizer. This will help promote healthy growth and vibrant foliage. Follow the package instructions for the amount and frequency of application. Most houseplants benefit from fertilizing once a month during the growing season.
When fertilizing, it's important not to overdo it, as this can cause fertilizer burn. If you notice any signs of fertilizer burn, such as brown, scorched leaves, flush the soil with water to remove any excess fertilizer.
Pruning, Pruning is an important part of houseplant care and can help keep your plants healthy and looking their best. Prune any dead or yellowing leaves or stems to encourage healthy growth and improve the plant's appearance. Also, consider pruning back any leggy or overgrown plants to promote bushier growth.
When pruning, use clean, sharp scissors or pruning shears to make clean cuts. Avoid tearing or crushing the plant tissue, as this can damage the plant and promote disease. After pruning, discard any plant material that is diseased or damaged.
Pest control, Spring is a time when many pests, such as spider mites and mealybugs, become more active. Check your plants regularly for signs of infestation, such as webbing or small insects, and treat them immediately if necessary. Early detection is key to preventing a full-blown infestation.
There are several ways to control pests on houseplants, including using insecticidal soap, neem oil, or other organic remedies. If you use chemical insecticides, make sure they are safe for indoor use and follow the package instructions carefully.
Sunlight, As the days get longer and brighter, houseplants may require more sunlight. Monitor their placement and adjust them accordingly to ensure they are getting the appropriate amount of light. Avoid placing them in direct sunlight, which can scorch their leaves.
Remember that each houseplant has its own specific care needs, so be sure to research the requirements of your particular plant to ensure its optimal health and growth.