Potting Mix vs. Potting Soil: Understanding the Key Differences for Healthy Plants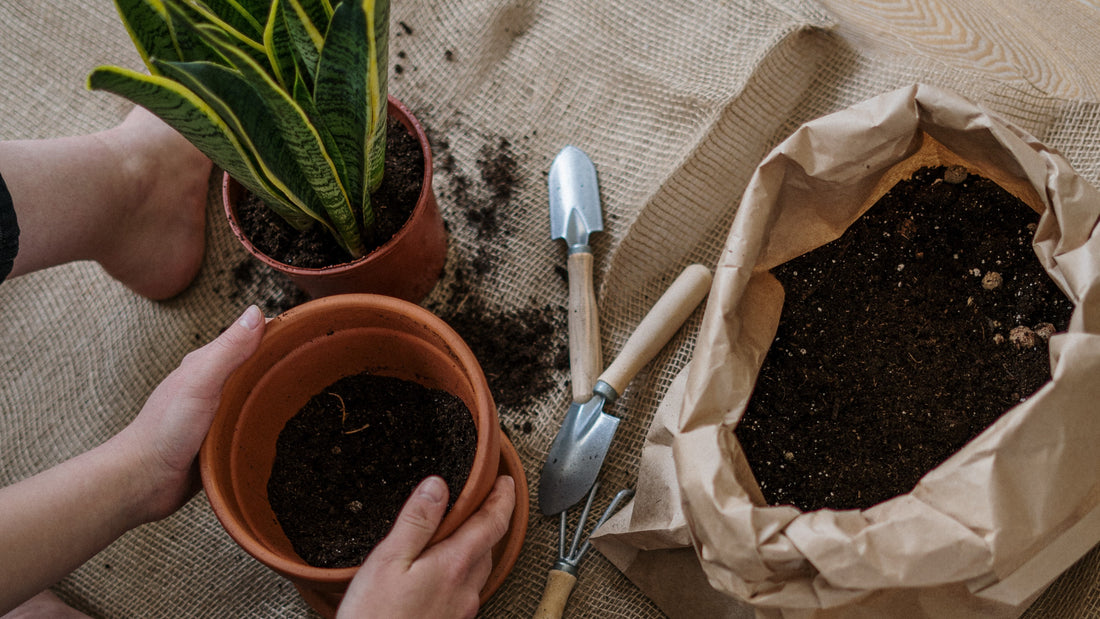 Introduction
Growing healthy plants starts with choosing the right growing medium. In recent years, gardeners and plant enthusiasts have debated between potting mix and potting soil. Both serve as growing mediums, but they have distinct properties and applications. This article delves into the differences between the two, highlighting their respective advantages and disadvantages to help you make an informed decision for your plants.
Potting Mix: What is it, and how does it benefit your plants?
Potting mix, also known as soilless mix, is a lightweight growing medium composed of materials like peat moss, vermiculite, perlite, and coconut coir. Designed to provide excellent drainage and aeration, potting mix is crucial for healthy root growth. Many commercial potting mixes also contain slow-release fertilizers, which help to provide plants with the necessary nutrients over time.
Ideal for indoor plants, potting mix can be a better option than potting soil in some cases. With its lightweight composition and excellent drainage, potting mix helps prevent root rot, a common problem faced by indoor plant growers. Moreover, potting mix is less likely to harbor pests and diseases, ensuring a healthier environment for your plants.
Potting Soil: Understanding its components and benefits
Potting soil, on the other hand, is a mixture of garden soil, compost, and other organic materials. It's denser than potting mix and provides more support for plants, making it a better choice for outdoor containers or larger plants that require more stability.
Potting soil typically contains more nutrients than potting mix, which can be beneficial for certain plants. However, it's essential to choose the right type of potting soil for your specific plants, as each type may have a different nutrient composition.
Garden Soil: Can it be used as a potting mix?
While garden soil might seem like a more natural option, it's not the best choice for potting plants. Garden soil is often too dense and can lead to poor drainage and aeration, which can cause root rot and other issues. Additionally, garden soil may contain pests, diseases, and weed seeds that can harm your plants.
Disadvantages of Potting Mix and Potting Soil
Both potting mix and potting soil have their disadvantages. Potting mix can dry out quickly, requiring more frequent watering, and may not provide adequate support for larger plants. On the other hand, potting soil can retain too much moisture, leading to root rot, and may not be suitable for indoor plants due to its density and potential for harboring pests.
Watering Your Plants: Prepping the Potting Mix
When using potting mix, it's essential to water it before planting. Dry potting mix can repel water initially, making it difficult for the plant to access moisture. By pre-moistening the potting mix, you ensure that your plants have immediate access to the water they need.
Choosing the Right Growing Medium for Your Plants
To determine whether potting mix or potting soil is best for your plants, consider their specific needs and growing conditions. Indoor plants, plants prone to root rot, and plants requiring excellent drainage will likely benefit from potting mix. Outdoor plants, larger plants, and those requiring more nutrients may be better suited to potting soil.
Ultimately, understanding the key differences between potting mix and potting soil is crucial for growing healthy plants. By considering the specific needs of your plants and providing the appropriate growing medium, you can ensure their long-term health and success.


Additional Tips for Choosing the Right Growing Medium
Regardless of whether you choose potting mix or potting soil, it's essential to consider additional factors that can impact the health and growth of your plants. Here are some additional tips to help you make the best decision:
Research your plant's specific needs: Each plant has unique requirements when it comes to soil composition, pH levels, and nutrient content. Take the time to research your plant's specific needs and choose a growing medium that best meets those requirements.

Consider customizing your growing medium: If you can't find a pre-made potting mix or soil that meets your plant's requirements, consider customizing your own blend. By adding specific ingredients like perlite, vermiculite, or compost, you can tailor the growing medium to your plant's needs.

Monitor and adjust as needed: Pay close attention to your plant's health and growth, and be prepared to make adjustments to the growing medium as needed. If your plant seems to be struggling, it may require a different type of potting mix or soil or additional nutrients.

Rotate and refresh the growing medium: Over time, the nutrients in potting mix or soil can become depleted, and the structure can break down. To maintain optimal growing conditions, consider rotating or refreshing the growing medium periodically. This can involve adding new potting mix or soil, amending the existing medium with additional nutrients, or repotting the plant entirely.

Ensure proper drainage: Regardless of the growing medium you choose, proper drainage is crucial for healthy plant growth. Make sure your containers have drainage holes, and avoid overwatering your plants to prevent root rot and other issues related to excessive moisture.
Conclusion
Choosing the right growing medium is a critical aspect of plant care. By understanding the key differences between potting mix and potting soil, you can make an informed decision that best supports the health and growth of your plants. Remember to research your plant's specific needs, monitor their progress, and be prepared to make adjustments as needed. With the right growing medium and proper care, your plants will thrive and bring beauty and life to your indoor or outdoor spaces.