The Ultimate Guide: How to Care for Houseplants Indoors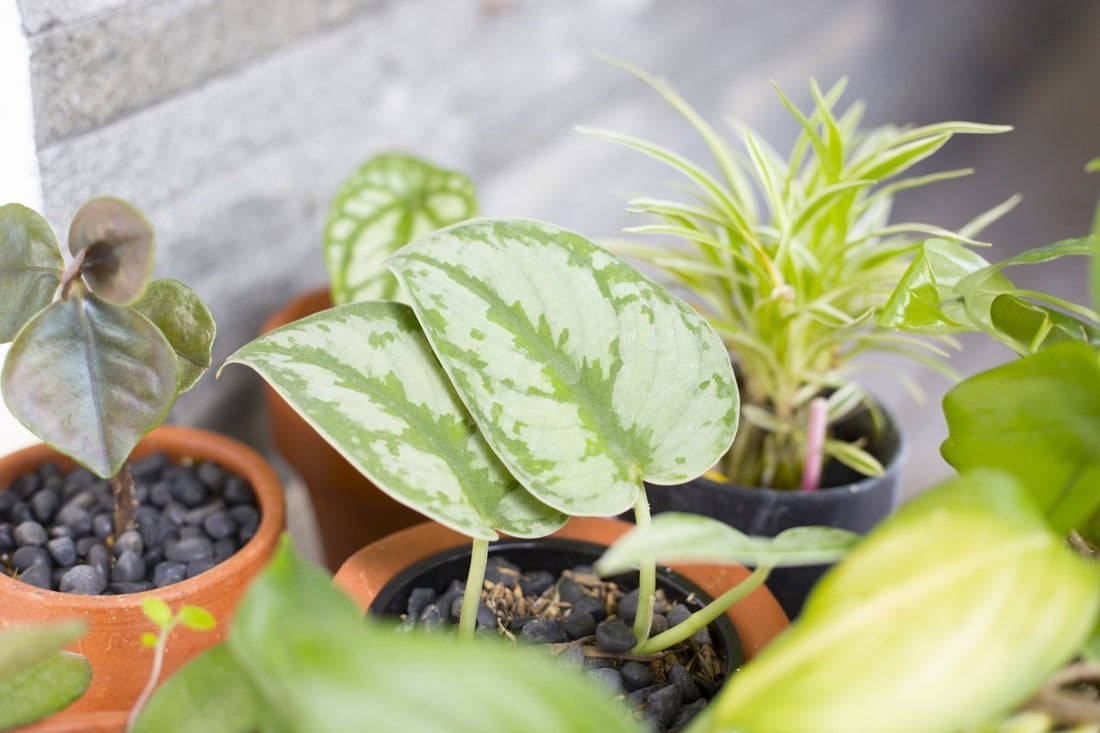 As more and more people have started to spend time indoors, houseplants have become an increasingly popular way to bring a little bit of nature into the home. However, for those new to indoor gardening, caring for houseplants can seem like a daunting task. But don't worry, with a few simple tips, you can keep your indoor plants happy and healthy all year round.
Choose the Right Plant for Your Space When it comes to indoor gardening, it's important to choose the right plant for your space. Consider factors like the amount of natural light, humidity levels, and temperature in the room. For example, if you have a room with low light, a snake plant or ZZ plant would be a good choice, as they can tolerate low light conditions. If you have a sunny room, a spider plant or pothos would be a great option.

Water Properly One of the most common mistakes new indoor gardeners make is overwatering their plants. Overwatering can lead to root rot and other issues. As a general rule, most houseplants prefer to be watered when the top inch of soil is dry to the touch. When you water your plants, be sure to water thoroughly, until water runs out of the drainage holes at the bottom of the pot.

Provide Adequate Drainage Speaking of drainage holes, it's important to make sure your plants have adequate drainage. This means using a pot with drainage holes and placing a saucer underneath to catch any excess water. If your plant is sitting in water for too long, it can lead to root rot and other issues.

Monitor Humidity Levels Most houseplants prefer a humid environment, but many homes can be dry, especially in the winter months. To increase humidity levels, you can place a tray of water near your plants or use a humidifier. Alternatively, you can group your plants together to create a microclimate with higher humidity levels.

Fertilize Regularly Houseplants need nutrients to thrive, just like outdoor plants. To keep your indoor plants healthy, it's important to fertilize them regularly. You can use a balanced, water-soluble fertilizer once a month during the growing season (spring and summer) and reduce fertilizing during the dormant season (fall and winter).

Rotate Your Plants Plants grow towards the light, so it's important to rotate them regularly to ensure they get adequate light on all sides. This will help prevent your plant from becoming lopsided or leaning towards one side.

Keep an Eye Out for Pests Even indoor plants can be susceptible to pests like spider mites, mealybugs, and scale insects. To prevent pests, be sure to inspect your plants regularly and isolate any new plants for a few weeks to ensure they are pest-free. If you do notice pests, you can use an insecticidal soap or neem oil to treat the plant.
By following these simple tips, you can keep your indoor plants healthy and thriving all year round. Whether you're new to indoor gardening or have been doing it for years, these tips can help ensure your plants are happy and healthy.