The Wonderful World of Philodendrons: An Engaging Exploration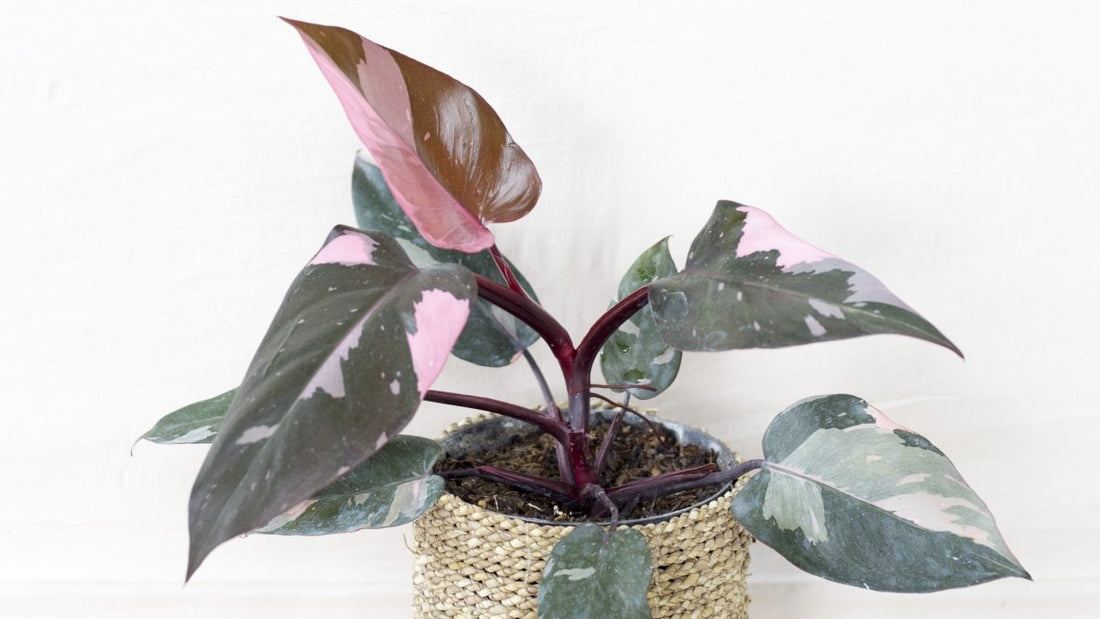 Picture this: you're walking through a tropical forest, surrounded by lush greenery, and there it is – the stunning Philodendron. The plants' beauty and adaptability have captured the hearts of plant enthusiasts worldwide, and with so many varieties available, it's no wonder they've become a must-have in any indoor jungle.
Philodendrons: The Basics
Philodendrons are part of the Araceae family, known for their large, glossy leaves and diverse appearances. Native to the tropical Americas, these plants have adapted well to life indoors and are perfect for adding a touch of greenery to any space. Their ability to thrive in various light conditions and their relatively low maintenance requirements make them a favorite among both beginners and experienced plant owners.
Now, let's dive deeper into the enchanting world of Philodendrons and explore some of the most sought-after varieties, including the Philodendron strawberry shake, Philodendron pink princess, Philodendron billitiae variegata, Philodendron leland miyano, Philodendron caramel marble, and Philodendron green congo variegata.
Philodendron Strawberry Shake
The Philodendron strawberry shake is a showstopper, known for its stunning variegated leaves featuring creamy white and light pink splashes on a rich green background. The unique appearance of this Philodendron makes it highly sought after, and it's not uncommon for plant lovers to hunt for the perfect specimen to add to their collection.
Caring for the strawberry shake is relatively simple. The plant prefers bright, indirect light and well-draining soil. It's essential to allow the soil to dry slightly between waterings to prevent root rot – a common issue among Philodendrons. With proper care, the strawberry shake will reward you with its mesmerizing foliage and rapid growth.
Philodendron Pink Princess
The Philodendron pink princess is truly the royalty of the Philodendron world. Its dark green leaves are adorned with striking pink variegation, making it a popular choice among plant enthusiasts. As the plant matures, the pink variegation can become more pronounced, creating a breathtaking display.
To maintain the vibrant pink hues, provide your pink princess with plenty of bright, indirect light. As with most Philodendrons, well-draining soil and a consistent watering schedule are key to a healthy and happy plant. Make sure not to overwater, as this can lead to root rot and other issues.
Philodendron Billitiae Variegata
The Philodendron billitiae variegata is known for its elongated leaves and striking variegation. The glossy, dark green leaves showcase splashes of creamy white, giving the plant a unique and eye-catching appearance.
This variety thrives in bright, indirect light and appreciates a well-draining soil mix. Water the billitiae variegata when the top inch of the soil is dry, and be cautious not to overwater. With proper care, this stunning Philodendron will become a statement piece in your plant collection.
Philodendron Leland Miyano
The Philodendron leland miyano is a rare gem, featuring 
large, elongated leaves with a distinct velvety texture. The deep green foliage has a unique sheen that sets it apart from other Philodendron varieties, making it a must-have for collectors and plant enthusiasts alike.
To care for your leland miyano, provide it with bright, indirect light to maintain its lush foliage. This variety prefers a well-draining soil mix, and it's important to allow the soil to dry slightly between waterings to prevent root rot. As with other Philodendrons, the leland miyano appreciates high humidity, so consider placing it near a humidifier or using a pebble tray to create a humid microclimate.
Philodendron Caramel Marble
The Philodendron caramel marble is a captivating variety with leaves that boast a blend of cream, caramel, and green shades. The marbled variegation creates a striking contrast, giving this Philodendron a unique and mesmerizing appearance.
To ensure the caramel marble thrives, place it in a location with bright, indirect light. This variety, like other Philodendrons, requires well-draining soil and a consistent watering schedule. Allow the soil to dry slightly before watering to maintain healthy roots and avoid overwatering.
Philodendron Green Congo Variegata
The Philodendron green congo variegata is known for its robust, arrow-shaped leaves with striking variegation. The glossy green leaves feature a mix of light and dark green shades, creating a stunning visual display.
Caring for the green congo variegata is similar to other Philodendron varieties. Provide it with bright, indirect light, and use a well-draining soil mix to keep its roots healthy. Water the plant when the top layer of soil is dry, and maintain a consistent watering schedule to ensure its continued growth.
Tips for Philodendron Care
Now that we've explored some of the most popular Philodendron varieties, let's discuss general care tips to ensure your plants stay healthy and happy.
Light: Philodendrons typically prefer bright, indirect light. Too much direct sunlight can scorch their leaves, while insufficient light can lead to leggy growth and loss of variegation.

Water: Allow the top inch of soil to dry out between waterings. Overwatering can lead to root rot, while underwatering can cause the leaves to wilt and become discolored.

Soil: A well-draining soil mix is crucial for Philodendron care. Many enthusiasts opt for a mix of peat, perlite, and orchid bark, which provides adequate drainage and moisture retention.

Humidity: Philodendrons love humidity, as they are native to tropical regions. Aim for a humidity level of 50-60% to keep your plants happy. You can achieve this by using a humidifier, placing your plants near a water source, or using a pebble tray.

Fertilizer: Feed your Philodendrons with a balanced, water-soluble fertilizer diluted to half strength every 4-6 weeks during the growing season.
With these care tips in mind, you'll be well-equipped to nurture and grow your Philodendron collection, creating a lush, tropical oasis in your very own home. Whether you're a seasoned plant enthusiast or a beginner looking to delve into the world of Philodendrons, these captivating plants are sure to bring joy and beauty into your space.