Houseplant Hiccups: Sorting Out the Pothos, Epipremnum, and Scindapsus Misconceptions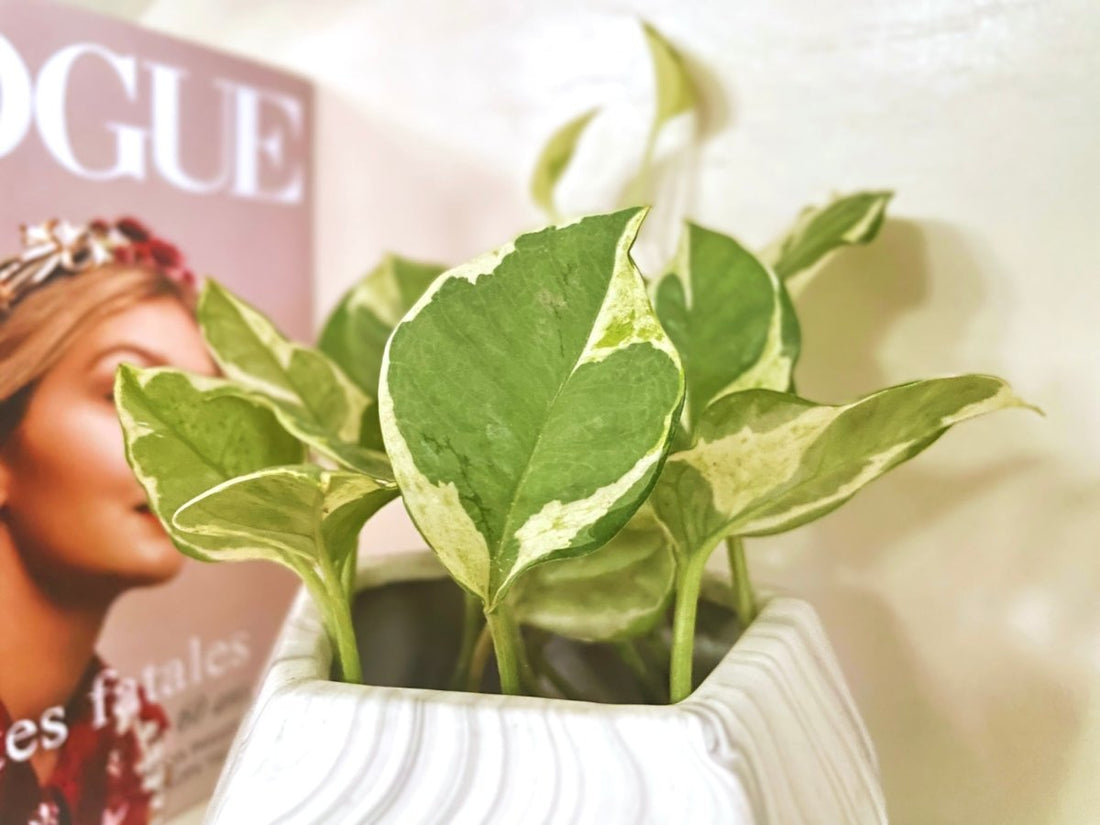 Introduction
Imagine this: you're at your local plant nursery, searching for the perfect trailing houseplant to add some greenery to your space. You're faced with a wall of plants, and it seems like every label says "Pothos" or "Epipremnum" or "Scindapsus." The confusion begins. In this article, we'll demystify these popular houseplants, exploring their similarities, differences, and care requirements. Let's dive into the world of Pothos, Epipremnum, and Scindapsus!
Pothos: A Household Name
Often called Devil's Ivy, Pothos is the common name for Epipremnum aureum. These plants have heart-shaped leaves with distinctive variegation. Some popular Pothos varieties include the Pothos Njoy, Golden Pothos, and the more unique Pothos pugnax. 
Pothos Care
Pothos plants are famously low-maintenance, thriving in indirect light and requiring minimal watering. Allow the soil to dry between waterings to prevent root rot. To encourage growth, feed your Pothos with a balanced liquid fertilizer once a month during the growing season.
Epipremnum: Beyond Pothos
While Pothos is technically an Epipremnum, the genus encompasses many other exciting varieties. The Epipremnum Pinnatum 'Hanoman' and Epipremnum Amplissimum Variegata showcase the diversity of this genus. For those seeking something more exotic, consider the Epipremnum Pinnatum Albo Variegata or Epipremnum Papuanum Variegata.
Epipremnum Care
Epipremnum plants have similar care requirements to Pothos. Provide bright, indirect light and water when the top inch of soil feels dry. To maintain the vibrant variegation, avoid exposing your Epipremnum to direct sunlight, which can cause leaf scorching.
Scindapsus: The Unsung Hero
Scindapsus is a lesser-known genus, but it boasts some stunning varieties. The Scindapsus rubicon has dark green foliage, while the Scindapsus Jade Satin White Variegata and Scindapsus Jade Satin Yellow Variegata offer striking variegation. The Scindapsus Moonlight Marble Variegata 
adds a touch of elegance to your space. Other remarkable varieties include Scindapsus Pictus Sp. Bengkayang and Scindapsus Treubii Mint Variegata.
Scindapsus Care
Scindapsus care is similar to Pothos and Epipremnum, with a preference for bright, indirect light and a well-draining soil mix. Water when the top inch of soil is dry, and feed with a balanced liquid fertilizer every 4-6 weeks during the growing season. Prune your Scindapsus regularly to maintain its shape and encourage fuller growth.
Similarities and Differences
Pothos, Epipremnum, and Scindapsus plants share many similarities, including their care requirements, trailing growth habits, and beautiful foliage. The main difference lies in their botanical classification and subtle variations in leaf shape, texture, and variegation patterns. These differences can make it challenging to distinguish between the three genera, especially for beginners.
Overcoming Houseplant Hiccups
Now that we've cleared up some misconceptions, you can approach your next plant-shopping excursion with confidence. Remember that while Pothos, Epipremnum, and Scindapsus plants are similar, each genus and variety has its unique charm. By understanding their individual needs, you can create a lush indoor oasis brimming with healthy, happy houseplants.
To continue your houseplant journey, explore some helpful resources from NusaPlant, such as plant care tips for houseplants in spring, how to choose the right pot for houseplants, or the ultimate guide on how to care for houseplants indoors.
Conclusion
In conclusion, the Pothos, Epipremnum, and Scindapsus genera offer a fantastic range of houseplants that cater to various tastes and preferences. Their ease of care, captivating foliage, and resilience make them popular choices for indoor gardens. By understanding the nuances between these plants and learning their care requirements, you can create a thriving indoor garden and enjoy the satisfaction that comes with nurturing your very own green sanctuary.